Professional guidelines
We urge you to consult the booklets below. They are full of hands-on advice that will help you get the language services you need a translation (written) and interpreting (spoken).
---
Interpreting. Getting it Right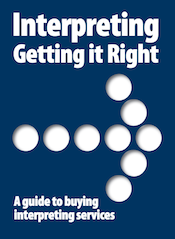 For non-linguists, buying interpreting services is often frustrating.
The suggestions in this guide are aimed at reducing stress and helping you get the most out of your interpreting budget.
EIZIE's interpreting protocols (in Basque):
Recommendations for speakers
Remarks on interpreting
---
Translation. Getting it Right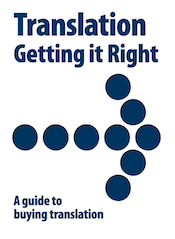 Consult the suggestions in this guide to buying translation.
When sending off a text to be translated either from Basque into English or vice versa, there are certain things that are always best taken into consideration in order to ensure the best possible results. You will find some tips on pages 23 to 25 of this guide.
---
The Six Commandments of CEATL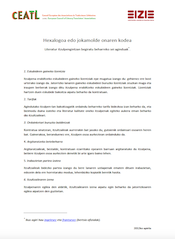 The Six Commandments of fair play in literary translation, adopted by CEATL's General Assembly on 14 May, 2011.
See also CEATL's Guidelines for fair translation contracts.
Last modified: 24-11-2021