Catalog of Literary Translation, Now Available Online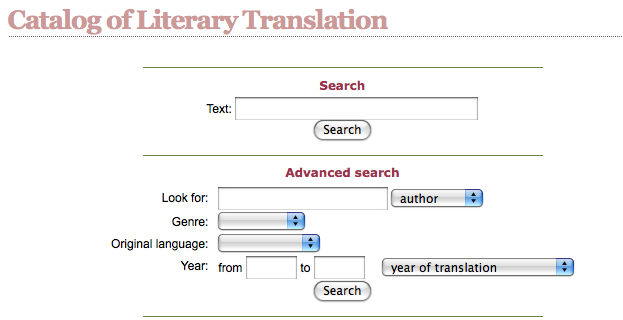 A catalog of literary works translated into Basque between 1976 and 2008 has been put online by the Association of Translators, Correctors and Interpreters of the Basque Language (Euskal Itzultzaile, Zuzentzaile eta Interpreteen Elkartea, EIZIE), in an effort to expand the cataloging of Basque translations.
It is difficult today to obtain comprehensive and reliable data on published translations (author, translator, original title, genre, etc.) because these data are not systematically provided by some catalogs, or because some fields are not included, or because they are limited to certain pairs of languages.
The catalog is based on the database compiled by Manu Lopez Gaseni in 2008 for his Inventory and Analysis of Literary Translation into Basque and was created in collaboration with Armiarma. For the moment, the database does not include children's and young people's literature or translations from Basque into other languages, but does include works in other fields (philosophy, economy, mathematics, medicine, etc.).