Two Seminars on Literary Translation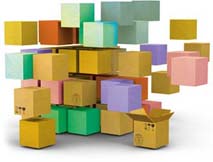 In June of 2008, ItzulBaita organized two seminars on literary translation, one on criteria for evaluating literary translation, and one on translations into Basque in the last decade.
Information on the seminars can be found by following the Activities link on the ItzulBaita homepage. The main points of the seminars are available on the two "Summary of the Seminar" links, and contributions of the participants can be found on the two "The Outcome of the Seminar" links (available in Basque only). In addition, M. Lopez Gaseni's paper can be found (in Basque only) by following the link titled A Report on Basque Literary Translation Reviews, and Anjel Lertxundi's examination of literary translation (in Basque only) can be found at The Writer's View.
Literary translations are often evaluated (for grants, awards, literary criticism, etc.), but rarely are the criteria for such evaluations explained. Thus, ItzulBaita offered a roundtable for various translators and critics to discuss this issue.
Speaker: M. Lopez Gaseni
Roundtable participants: literary critic M. Aierbe, and translators B. Arrizabalaga, I. Errea, M. Garmendia and A. Irizar
Moderator: translator I. Otegi
Given the importance of translation in recent Basque literary production, ItzulBaita believes it to be essential to promote the analysis of the quality of such translations, and organized this seminar as a first step in that direction. Roundtable participants: translators B. Arrizabalaga, A. Irizar and K. Navarro, and writer Anjel Lertxundi
Moderator: translator and director of ItzulBaita B. Montorio