Translating Global Priorities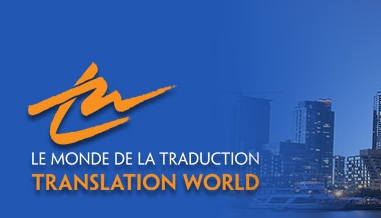 In these times of substantial economic changes, it becomes more important than ever to position translation and language as essential infrastructure elements that can have a positive impact on the global stage. How will the current trends affect you as a client or supplier of translation services? How will translation impact commerce and policy? How can research and education in translation support the evolution of our global arena?
Translation World is a learning, sharing and interactive conference gathering leading global stakeholders in the world of translation. Industry, educators and researchers, and government gather to exchange and explore the most relevant issues in the world of translation and of translation around the world, as well as issues in interpretation. As such, it is of valuable interest to people and organizations from both the supply and demand sides.
May 11-13, 2009
Toronto, Canada
Further information:
Translation World