New look for EIZIE's webpage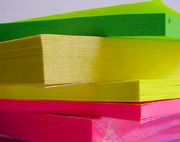 EIZIE's webpage has a new look as of December 19, 2008. The new homepage is neater and simpler, with greater focus on certain areas of its contents and better overall organization.
We have reorganized the contents of our website into two main categories:
• Services for translation clients: at present this category consists of the database of translators who are members of EIZIE, but will soon include a guide for people in need of translation services as well as a FAQ page.
• Services for translators: information on training courses, the 2tzuL blog, etc.
The homepage will always include a major news item, as well as links to the previous five news items.
Our journal Senez will also be represented on the homepage, with an offering of three articles from issues both old and new.
We have added a new link to our website: a calendar of events related to translation, including courses, meetings, lectures, etc.
We are grateful to the Eibar company CodeSyntax for their valuable assistance with our website, especially in updating and improving our web design.