World Congress on Specialized Translation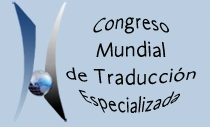 The World Congress on Specialized Translation 2008: Languages and Intercultural Dialogue in a Globalizing World aims to be a forum for discussion on current international policies that advance the work of translators, a key factor in the preservation of linguistic diversity. The congress will take place in Havana, Cuba, December 8-13, 2008.
The congress is organised by Maaya, the World Network for Linguistic Diversity and the Unión Latina, within the framework of the International Year of Languages.
The main topics of the Congress will be:
Information sciences, the Internet and translators: efficacy and efficiency.
«Translation is too expensive and too slow,» or the lies behind monolingualism.
Translation in international organizations, patents and norms.
The translator in dialogue with editors and producers of audiovisual material.
Further information:
- Registration form
- Unión Latina