World Directory of Children's Book Translators Created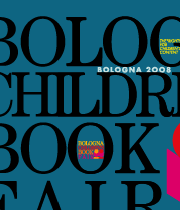 The Directory was developed jointly by the Bologna Children's Book Fair and UNESCO and will be announced officially on the first day of the fair this year.
According to its creators, international cultural exchange takes place ever faster, and the publishing industry is expanding rapidly. The need for translation has thus increased notably in the last several years. The World Directory of Children's Book Translators was created to serve this need and to facilitate contact between publishers and translators. The directory is intended to be a complete and up-to-date list of translators working in the international publishing of children's literature.
The Bologna Children's Book Fair will be held this year from March 31 to April 3, and the official presentation of this database will take place on opening day. From that day forward, the database will be available on the Bologna Children's Book Fair webpage. It will be possible to search the database by source language, target language, translator's mother tongue, translator's country of residence and literary genre.
The invitation to register made few months ago by the creators of the directory was received favorably by translators, and the database already includes information on professionals from many different countries. Translators who have published at least two translations in this field are welcome to register for the World Directory of Children's Book Translators.
Additionally, as in previous years, the Italian association of literary translators, Biblit, will manage the Translators Centre, which serves as a meeting place for translators during the fair. Click here for the Programme of the Translators Centre.