Court Interpreters on Strike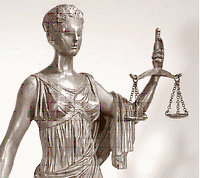 Court interpreters across Southern California (USA) went on strike for better salaries and inclusion in the pay raise ladder for all judicial employees.
Some 400 court interpreters working for the Superior Court system in Los Angeles, Santa Barbara and San Luis Obispo counties went on strike, saying they earn a fraction of what interpreters earn in other fields. Officials with the interpreters' union, the California Federation of Interpreters, said the strike was launched because months of negotiations had failed to raise the interpreters' low wages and improve their conditions.
The CFI said in a statement that the striking interpreters earn a third to a half of what interpreters receive from other employers and «far less than other court employees and less than federal court interpreters. This has caused a serious backlog of cases and harms the diverse ethnic and immigrant communities who rely on the services of certified court reporters...»
The CFI said its salary proposals would have had no impact on the court system's budget because sufficient state funds already have been allocated.

Further information at California Federation of Interpreters' website.