Edward Seidensticker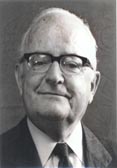 Edward Seidensticker, a leading scholar and translator of Japanese literature including the epic Tale of Genji, died August 26 in Tokyo, after slipping into a coma from a head injury suffered in April. He was 86.
A native of Castle Rock, Colorado, Seidensticker introduced English-speaking audiences to modern literary great Yasunari Kawabata, who won the 1968 Nobel Prize for Literature for his austere, subtle prose in Snow Country and other works.
Seidensticker received the National Book Award for Translation in 1971 for his translation of Kawabata's The Sound of the Mountain. He also translated The Decay of the Angel, the last volume of Yukio Mishima's Sea of Fertility tetralogy, and several of Mishima's stories. Seidensticker translated Jun'ichirō Tanizaki's The Makioka Sisters and Some Prefer Nettles and authored important criticism on Tanizaki's place in 20th century Japanese literature.
He published his autobiographical observations in Tokyo Central: A Memoir in 2001.