Dangerous translations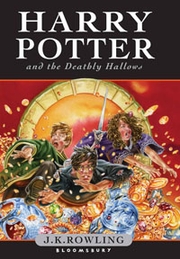 A French high-school student has been held for questioning after he posted a rogue translation of the latest Harry Potter book on the Internet.
The 16-year-old, from the southern city of Aix en Provence, was detained overnight Monday over the unauthorized version of J.K. Rowling's seventh and final Potter book, Harry Potter and the Deathly Hallows, which has yet to be released in French.
It seems the young man was not aiming to make money; he is just a fan, as stated by the police spokesman.
According to Le Parisien newspaper, Rowling's French publisher Gallimard alerted investigators to the piracy at her request. Investigators were reportedly struck by the near-professional quality of the work. The Web site in question has since been taken offline.
The official French language version of the book is scheduled for publication on October 26. Many French stores are selling the English-language version.