Bologna Children's Book Fair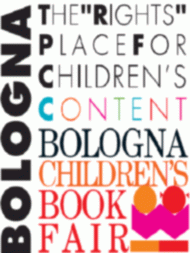 As during every springtime, The Children's and Young People's Book Fair is held in Bologna, Italy. It is the principal Book Fair devoted to this type of public and this year, 2007, it will take place from the 24 to the 27 of April. Also as in other years, the group of Italian literary translators, Biblit is organising and directing the Centre for Translators which, over the four days the event will last, will become a meeting place for all those working in and with translations.
The Centre for Translators provides the various international translation associations the opportunity of both receiving and distributing all kinds of information in this respect. Also as in other years, there will be conferences and various other events. This is the provisional programme for this year's Fair:
24 April
11:00-12:00. Translation workshop from English: Maria Concetta Scotto di Santillo will open her translation laboratory of the fantasy genre works by Paolini (Eragon, Eldest).
15:00-16:30. Arthur and the minimoys: the book and the film and meeting with Maria Bastanzetti (translator of the book), Elena Di Carlo (translator for the film) and with Francesco Vairano (adapter/dialogist).
25 April
26 April
14:00-15:00. Domenica Luciani. «German children's literature».
15:30-16:30. Bettina Renzoni. «Geronimo Stilton in German».
17:00-18:30. Flora Staglianò. «Translation in dubbing and sub-titling in children's products».