More Agatha Christie novels in Basque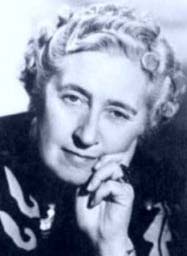 There's no question that the offer of books written in Basque is broadening day after day. Yet, it is noteworthy that a writer as successful and popular as Agatha Christie should have until recently such a scant presence among Basque books.
With a view to gradually filling that gap, Igela publishing house has decided to launch a series of Basque translations of the most remarkable novels written by the Queen of Crime. The latest fruits of that initiative are Katua usategian (Cat among the pigeons, in the original English title) and Heriotza Nilo ibaian (Death on the Nile), translated, respectively, by Koro Navarro and Xabier Aristegieta.
Altogether Igela has already published five Agatha Christie titles: the two mentioned above plus Roger Ackroyden hilketa (The murder of Roger Ackroyd), Orient Expresseko hilketa (Murder on the Orient Express) and Eta ez zen alerik ere geratu (And then there were none).
The best part of Agatha Christie's literary output is made up of about eighty detective stories. Even though, as it is publicly known, they deal with murder, by and large they are not bloody stories, in that the author does not seek to impress the reader by resorting to ghoulish details. Rather, she weaves an enigma and makes the reader feel the challenge of finding out who the murderer is.
Agatha Christie wrote plays as well, like The mousetrap, which has been on stage in London for decades, and even a handful of romantic novels, written under the nom de plume Mary Westmacott.