The writer at the translators' workshop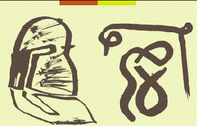 EIZIE has organised a new translation workshop aimed at promoting literary translation. A short story by Harkaitz Cano will be translated from Basque into three other languages. "Batere valsik gabe amaituko da narrazio hau ere" (this story will also end with no waltz), in Neguko zirkua is the short story chosen for this third edition of the workshop and will be translated into Galician, English and French.
Three translators and the writer himself will work together for four days at the Ficoba Fair Ground (Irun, Gipuzkoa), from 24 to 27 October 2006.
The writer:
Harkaitz Cano

The translators:
Isaac Xubín (Galician)
Kristin Addis (English)
Kattalin Totorika (French)
Final session
On the fourth day, October 27th, the above-mentioned translators will take part in a round-table discussion, in which they will give an account of their experience. The round table will be followed by a reading of a paragraph selected during the seminar, in four languages.
Read about the previous workshops here:
The writer, a companion to the translator (2005)
The writer and his translators (2004)