Paul Auster in Basque, for the first time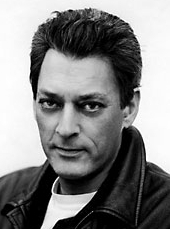 Just a few days ago, on March 14th, Alberdania published Paul Auster's latest novel, Brooklyngo erokeriak (Brooklyin Follies), translated by Oskar Arana. It is the first work by the New Jersey writer ever to be translated into Basque. A further element for consideration is the fact that the original text was published in the United States at the beginning of this year, which means that it has hardly taken three months to get the Basque translation ready.
The novel commences by focusing on a cancer-stricken man who has returned to his childhood Brooklyn. Starting out from that point, a series of people in the neighbourhood who come across the main character are depicted, and some events are also recounted.
According to the Basque translator, this novel lends itself to pleasant reading, and Alberdania editor Inazio Mujika Iraola stated that the writer's skill and the translator's effort have provided Basque readers with a book that can be read in Basque without difficulty.
It is to be noted that this is Oskar Arana's second literary translation, the first one being Lotsaizuna (Disgrace), by the 2003 Nobel prize in literature, J.M. Coetzee. Mr. Arana was awarded with a Jokin Zaitegi scholarship, whose aim is to produce a Basque translation for one selected work of each year's Nobel prize laureate.
The effort made by both the translator and the publishing house to make the translation available to the public in such a short lapse of time is particularly praiseworthy and may open up a new trend among Basque publishers towards translating into Basque those books that are current (and not only former) literary hits in other countries and languages. It is the reader's response which now remains to be seen.