A masters course in translation with a difference!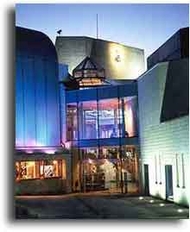 The University of Warwick is now recruiting for their new MA in Translation, Writing and Cultural Difference . This Masters course is a joint venture between the Centre for Translation and Comparative Cultural Studies, the Departments of French Studies, German Studies and Italian, and the Warwick Writing Programme.
The course combines both theoretical and practical approaches to translation with consideration of the ways in which writers and translators negotiate the boundaries of cultural difference - and provides a framework for practising and enhancing creative writing skills. The course is designed for those who have an interest in viewing issues of language and cultural difference from an international standpoint, and prepares students for careers where the skilful use of words is the key to understanding and shaping reality.
To gain a place on this course, you will need a first degree (minimum requirement BA Honours upper second class or equivalent) from a university in the UK, continental Europe, or elsewhere, and have a good command of English plus at least one of the MA's core languages (French, German, or Italian). You will be asked to present a portfolio which includes samples of both academic and creative writing, plus a sample of translation between French, German or Italian and English for consideration by the admissions selectors.
Further details are available from the website at:
http://www2.warwick.ac.uk/fac/arts/ctccs/courses/ma/matwc/