Social Interpretation Courses at the University of the Basque Country (EHU/UPV)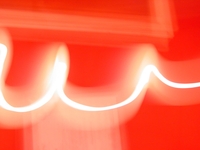 The University of the Basque Country has organised the Fundamentals of Social Interpretation course for the second year running.
Interpretation in the ambit of public services with the immigrant population is becoming increasingly important in our society. Nevertheless, to date, the work of interpreters has been done by persons and volunteers with no professional qualifications. The EHU/UPV spotted these lacunas in the field of professional training and, in the autumn of 2004, thanks to a subsidy from the Immigration Office of the Basque Government, it organised the first course aimed at training such interpreters. Over the two years that the courses have been held, almost 100 students have been trained. Many of these were Translation and Interpretation degree students at the faculty with a fair number coming from foreign fields: Byelorussia, Belgium, China, France, Liberia, Malaysia, Morocco, Mauretania, Mexico, Moldavia, Peru, Russia, the Western Sahara, and so on.
The course lasted 70 hours (72 in 2005) and was made up of the following modules:
Theory of Social Interpretation (6h - 8h in 2005)
General practice in types of interpretation (12h)
Terminology (10 h)
Law (4 h)
World cultures (16 h)

North Africa
Sub-Saharan Africa
China
Eastern Europe
Interpretation practice according to linguistic combination (20 h)
Arabic
Chinese
French
English
Russian
Seminar (2h)
Amongst the lecturers were interpreters who carry out their work in a number of public services in the Comunidad de Madrid, those from various universities within the Spanish state, as well as terminologists, lawyers and other professional people from the Basque Country Autonomous Community.
A significant number of foreign students on the course work for the Department of Social Intervention at Vitoria-Gasteiz City Council (Ayuntamiento de Vitoria). According to those responsible for this service, this training is vital if a quality service is to be offered.
We hope that, in the future, the demand for social interpreters will increase and that these professionals will reach the status and recognition that other interpreters enjoy.