Translating into Welsh in Patagonia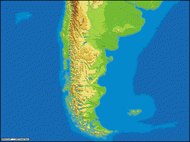 According to the information published by news.telegraph , a woman born in Patagonia has been hired to translate official documents into Welsh because she is cheaper to employ than speakers in Britain.
Cyfiethu Cymunedol Conwy, a translation service in Llanrwst, north Wales, working for regional authorities, turned to her after its only full-time translator left. Local translators appeared reluctant to do public-sector translations at 70 pounds (103,7 euros) per 1,000 words, but not so the Patagonian, who is turning around scores of e-mails 8,000 miles away.
The Welsh colony in South America dates back to 1865, when Michael D Jones, a nonconformist minister, sailed there with 150 followers.