Tarazona, 21 to 23 October, 2005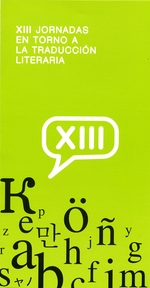 Organised by: ACEtt - Casa del Traductor The Tarazona Translators' Centre will be host to the XIII Seminar on Literary Translation. Once again, the town will be the venue for the most important gathering in Spain for Literary Translation, a writer of great prestige being the invited guest. This year the guest is José María Guelbenzu .
Since the first seminar was organised in 1993, it has always been held at the Tarazona Translators' Centre.
This year´s programme will involve a debate on the translation of children´s literature, a discussion on contractual translations and translation workshops.
Programme details:
Casa del Traductor de Tarazona