Machine translation researcher laureate for Japan Prize 2005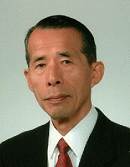 The Science and Technology Foundation of Japan announced the names of three laureates for the 2005 (21st) Japan Prize, one of which is Dr. Nagao, Makoto, a pioneer researcher in the fields of machine translation, natural language processing.
Japan Prizes 2005 are been awarded to Dr. Nagao for the «Pioneering Contributions to Natural Language Processing and Intelligent Image Processing» in the prize category of «Information and Media Technology», and to Dr. Takeichi, Masatoshi and Dr. Erkki Ruoslahti for the «Fundamental Contribution in Elucidating the Molecular Mechanisms of Cell Adhesion» in the prize category of «Cell Biology».
Dr. Nagao, President of the National Institute of Information and Communications Technology, has pioneered researches in the fields of machine translation, natural language processing, and image processing, and has achieved extensive results that have had a significant impact on other researchers in this field. Notably, he developed a fully functional Japanese-to-English / English-to-Japanese translation system, and was the world's first advocate of example-based translation in machine translation.
These systems are still being used practically, and became the foundation for later commercial machine translation systems. Dr. Nagao has also proposed the analogical use of past translation examples in translation process. This example-based translation method has given extensive influence to research and development in this field among many countries.
In addition to conducting research in various fields, including digital dictionaries, important word extraction, and Japanese morphological analysis, all of which are key elements in natural language processing, Dr. Nagao has proposed methods appropriate to the analysis of long and complex Japanese sentences, and has achieved extensive results in the field of context analysis. These achievements were open to the public as free software's and have been used by researchers in Japanese language processing worldwide, have contributed dramatically to the research community, and have significantly expanded the scope of Japanese language processing research.