Translation difficulties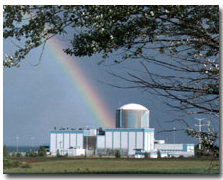 Translation difficulties are among the main technical problems at the hexalateral negotiations in Beijing to solve the nuclear problem at the Korean Peninsula. As a result, a source close to the negotiations told RIA Novosti , the parties constantly have to ask qualifying questions and clarify each other's positions. Representatives from Russia , the USA , China , Japan , Democratic People's Republic of Korea and South Korea take part in the negotiations.
According to the source, the poor qualification of certain interpreters leads to additional questions and imprecise interpretations, which hinder the parties' understanding of each other's positions.
Before the beginning of the talks, bilateral meetings between delegations, including those of the USA and the Democratic People's Republic of Korea, as well as a separate meeting between delegations' heads, took place at the negotiations.
Now, the source emphasized, experts are discussing the form and substance of the final document, which should be adopted next 26 June on the results of the current third round of talks. This document can take the shape of the participants' communiqué or a statement by China - the presiding country.
According to the source, there is no aggravation of the negotiations' atmosphere, and each party tries to show flexibility.
The Democratic People's Republic of Korea confirmed once again that a freeze of its nuclear programme could become the first step towards a nuclear-free status of the Korea Peninsula, the sources point out. According to them, the Americans are displaying a certain flexibility, constantly trying to clarify North Korea's position and explaining their own plan for a gradual dismantling of its nuclear installations.
Heads of delegations also met with Tang Jiaxuan, China's Deputy Prime Minister on International Policy.