New web site related to the topic of Machine Translation (MT) and MT posediting (PE)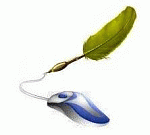 Jeff Allen has created a wide-ranging and well-informed web site devoted to machine translation and related subjects.
The new web site currently provides access to all of Allen's publications in this field. During the coming weeks, the author expects to significantly enhance the web site by providing links to publications, presentations and theses done by others on MT PE.
Jeff Allen has over a decade of experience in commercial and industrial areas for controlled language, translation software, and localization.